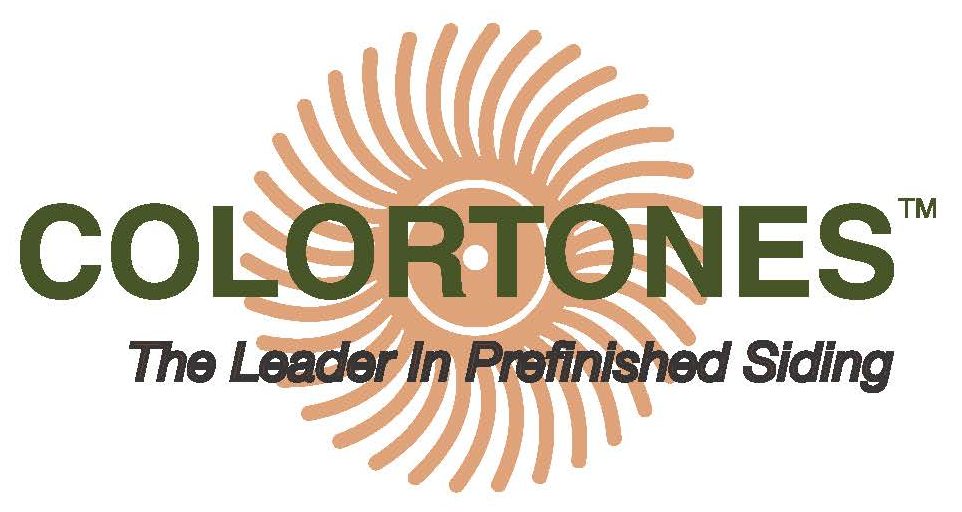 One of the largest supplier and pre-finisher of siding products in the country.
Welcome to Colortones, we are one of the largest supplier and pre-finisher of siding products in the country.
We can pre-finish everything we sell in our quality controlled facility for a long lasting beautiful finish.
Wood Stains
Woodland Standard
Woodland Premium
Seaside Series
Rustic Series
Wood Stains
 CLEAR STAINS – These stains are specially formulated with a unique blend of resin and oil to provide superior natural finish for bare wood. The stain accents the beauty of natural wood and provides protection against the damaging effects of moisture, helping guard the wood against warping, checking, and mildew.
SEMI-TRANSPARENT STAINS – Deep penetrating, oil-based stains beautify and protect exterior wood. These lightly pigmented stains enhance the natural beauty of the wood by allowing the grain, texture, and color variations within the wood to show through. They are water repellant, mildew resistant and, when properly applied, won't crack, peel or blister.
Woodland Standard
Woodland Premium
Seaside Series
Rustic Series
Colortones is a leading prefinisher of exterior siding, moulding, trim, decking and interior paneling. It is a family owned business that has been prefinishing products since the early 1980's. We use a wide selection of premium stains and colors to prefinish our extensive line of products.
Colortones sources from the top siding manufacturers and wholesale lumber companies in the U.S., and works directly with large and small builders, and the DIY homeowner all across the U.S.
The unique ColortonesComplete prefinishing process is used to ensure consistent, high-quality finishes on all material. Our facilities and processes are strictly monitored to guarantee the excellence of each project. Colortones strongly believes in doing the right thing the first time and every time, using high-quality products and prefinishing processes and treating each customer with honesty, accountability and reliability.
What Our Customers Are Saying
"Great products. I bought some pre-finished tongue and groove pine with a combo stain of Early American and Golden Oak and it came our beautiful. I put it up on a cathedral ceiling totaling over 900 sq ft. Their finish process is spot on and very consistent. I had to order more material and it came out looking exactly like the first batch. Very convenient to just cut and nail. Saved so much in labor time. I would definitely order from them again." .
Jim Dowd, Michigan
"My project was several years in the making with architects and material selections. I decided on Nichiha Sierra Premium Shake and Board and Batten profiles. The factory color selection was limited which led me to Carolina Colortones. I had many communications with Guy Campbell and even visited his facility in North Carolina. We agreed on a custom color which matched a former stain provider. The service before and after delivery were excellent and the final product was just what I was looking for."
"I used Carolina Colortones in the house I built in Marshall NC in 2003. It was Cement Fiber factory stained. I am now getting ready to build another house right next door to the house I built in 2003 – which by the way, the siding still looks GREAT! So I'm starting my shopping with Carolina Colortones!".