Now you can easily achieve the look you want with LP SmartSide. LP® SmartSide® products feature engineered wood strand technology that offers superior protection against hail, wind, moisture, fungal decay and termites. Lap siding, Board and Batten and Shingle/Shakes are siding profiles offered by LP. Colortones is a proud supplier of all LP products for all your siding needs.
Printable sales sheet for LP SmartSide, click here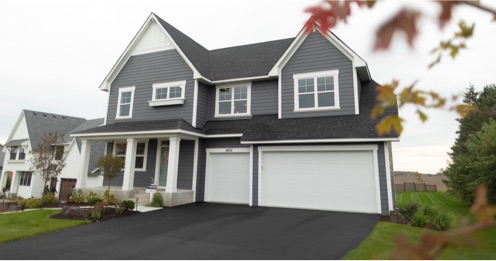 Easy to cut, drill and mill
Does not require special adhesives or other cumbersome and costly installation techniques
Accepts a wide variety of fasteners
Standard woodworking tools and methods can be used
Advanced Durability
Engineered wood technology offers superior protection against the elements.
16 Foot Length
Can allow for faster installation and less jobsite waste.
Fewer Seams
Can result in a cleaner, more elegant look.
Industry-Leading Warranty
Backed by a 5/50-year limited warranty.
Award-Winning
Green Builder Media's Most Sustainable Siding Supplier per the 2022 Brand Index.