Resysta Decking is a PVC Decking product and is pictured here with prefinished Fiber Cement Siding and Miratec Trimboard. Resysta is one choice for prefinished Decking. The benefits of using Resysta prefinished and delivered, ready to install are as noted below.
Resysta Decking is Resistant to the following:

Scratches
Stains
Splitting
Mold and Mildew
Moisture
Insects/Termites
Splinters and Decay
Fading
Other attributes of Resysta Decking – Eco-Friendly – no trees were harvested for the creation of this product. Its origin is as follows:
Reysta utilizes agricultural waste and converts it into a durable building product material with many applications.  60% of the proprietary formula is rice husks. Synthetic plastic polymer combined with active Resysta Filler monitored closely in extremely high temperatures becomes pliable enough to be formed into almost any shape and size. Resysta does NOT contain any wood and can be stained with over 30 beautiful water-based stains and sealed to assure color durability.
Customers searching for pre-finished Decking often ask, "what are the advantages of prefinished Decking?" Lasting durability, fire, wind and insect resistance are some of the best features of pre-finished of PVC and Composite Decking, making these choices significantly less maintenance than wood decking with the exception of Thermory listed last here.
Less maintenance is the number one reason consumers select prefinished Decking. The pre-finished Decking options offered by Carolina Colortones includes warranties on the finish or coating including the material warranty which varies according to the manufacturer. Carolina Colortones also cares about the environment and uses eco-friendly products.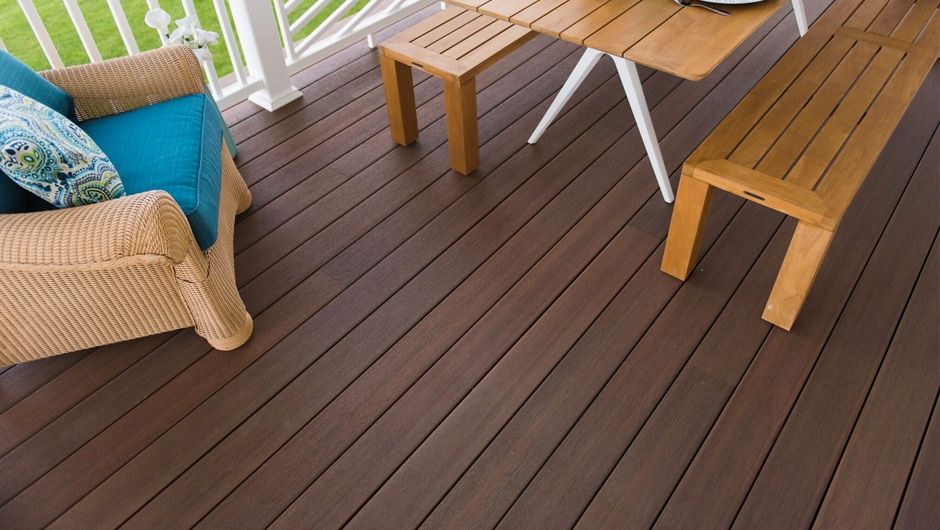 Fiberon is a Composite decking. The boards are made up of mixture of wood and plastic.  The wood particles can include sawdust, wood chips, and wood fiber pieces.  The plastic components can be comprised of new or recycled plastic materials.  The use of recycled or recovered material in the manufacturing process, makes this Composite Decking choice such as Fiberon a more 'green', 'environmentally clean' product.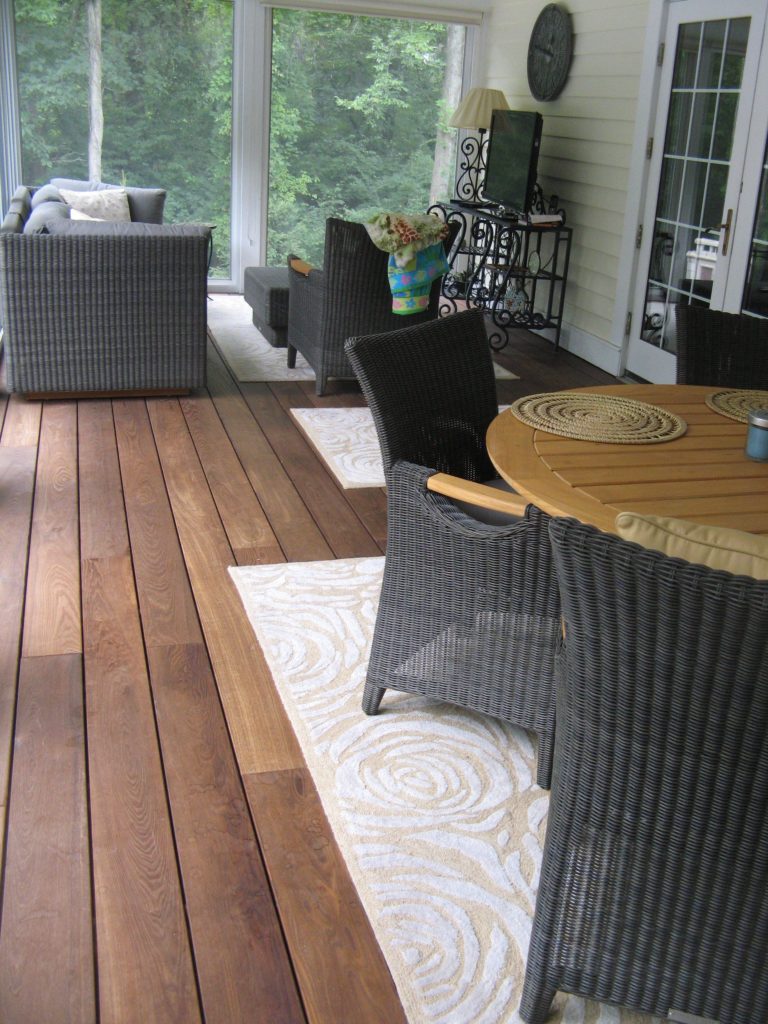 Thermory or Thermo-treated Wood Decking is unique blend of White Ash, Spruce and Scots Pine Wood which is harvested very meticulously with the environment impact kept in mind at all stages of production to delivery. Materials come from the following places on the globe:
White Ash from N. America and Europe
Spruce & Scots Pine from Scandinavia
Other attributes of Thermory as your choice for Decking is the look, durability and…
Rot Resistance up to 25 + years
Fire Resistant
Termite Resistant
Easy to install
Non-Toxic
Consistent Color
Environmentally harvested
For more information regarding our prefinished Decking options, contact us through our website or call us at (800) 948-4349. contact us through our website or call us at (800) 948-4349.