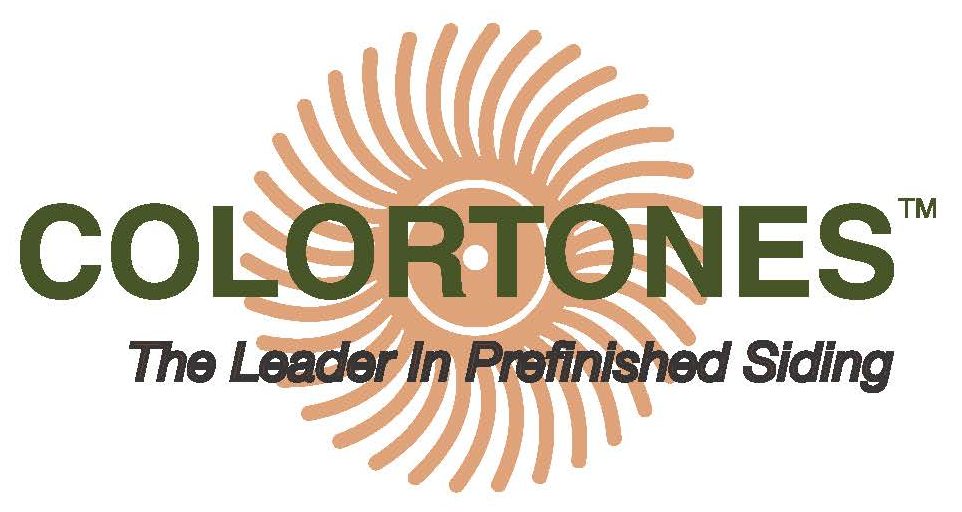 For more than three decades Colortones has been a reliable source for quality western red cedar siding and trim. Bevel sidings, shingles and shingle panels, board-on-board, log siding channel rustic and tongue and groove products are all available prefinished.
We also offer multiple pine species and cypress siding and trim products. Having multiple sources ensures on-time deliveries and specific length requests.
For our printable Wood Beveled siding sales sheet, click here.
For our printable Wood Board & Batten siding sales sheet, click here.
Benefits of Pre-finishing Before Installation
In order to obtain optimum performance of Western Red Cedar, the WRCLA* recommends that it is pre-primed or pre-finished prior to job site delivery. The benefits of prefinishing at Colortones facility with the unique ColortonesComplete process are:
Each board is uniformly coated at the recommended coverage of the stain/color
Storage and drying occurs in a controlled, protected environment so that each board is free of dust and debris and not exposed to sunlight and moisture
The prefinished material does not produce lap marks, streaks and shrink lines after installation and can be installed at any time of the year
Some know it as Mountain Siding, some call it Carolina Siding, but they all agree that it looks really good on the side of a rustic leaning home. Comes in white pine and western red cedar species.
Haida Skirl Wavy Cedar Siding
Haida SKIRL Wavy Cedar Siding – 10″ bevel
Mountain Pine Wavy White Pine Siding
1″ thick KD with and without Bark Edge
Benefits of Pre-finishing Before Installation
Prefinishing wood siding and trim offers many advantages:
Maintains a uniform appearance over time
Protects against moisture intrusion, especially end-grain sealing
Provides overall greater durability and stability of the wood
Prevents decay, discoloration and wear
Saves installation time by eliminating the need for on-site finishing